You can order your own nuc for 2022
These Nucs are Ideal for beginners or if you are wishing to expand. Supplied in Maismore Nucs.
We have our own breeding station where we breed from the best queens in Ireland, all pure native black bees. When we have excess we sell them from May onwards.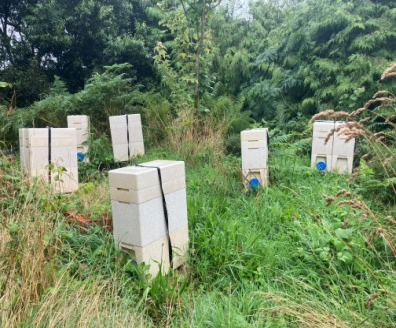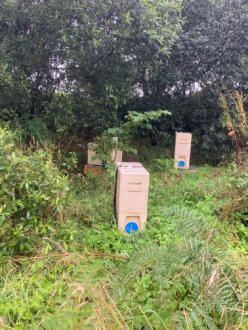 Overwintered Nuc
Full of bees price, supplied from May onwards.
The bees are native black bees, AMM.
Price:   €300
Hives
We make our own hives during the winter period and any excess we sell in the spring, they are formally called WBC hives they are double walled hives which have inner boxes and outer lifts giving added insulation, these hives produce more honey, less swarming tendencies and less winter loss . It is an attractive bee hive and garden ornament. These are the hives we use for our own production use.
Assembled Hive includes:
Roof, clad with one vent.
3 outer lifts including entrance porch.
Crown board with feeding and clearing holes.
Brood box
Hive stand with landing board, bolted on legs,
Painted to any colour you want.
Price:   €450
Options:
10 off assembled Hoffman frames fitted with foundation and 1 off dummy board can be added for the brood box.
Super Boxes are supplied separately.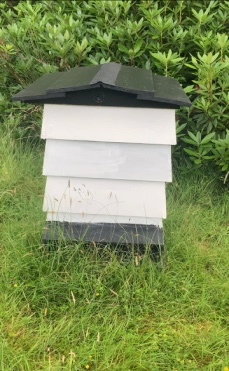 So you are ready to go.
Bumble bee / solitary bee nest
Made by ourselves to help solitary and bumble bees have a home.
Price €48
Dimensions
24 cm long
17cm high
16cm wide
Also includes
Stake include at 122 cm long.
Internal nesting filling
Perspex cover to view the guests without disturbing them.
Straw nest and fondant feed and feeder to help them through the winter.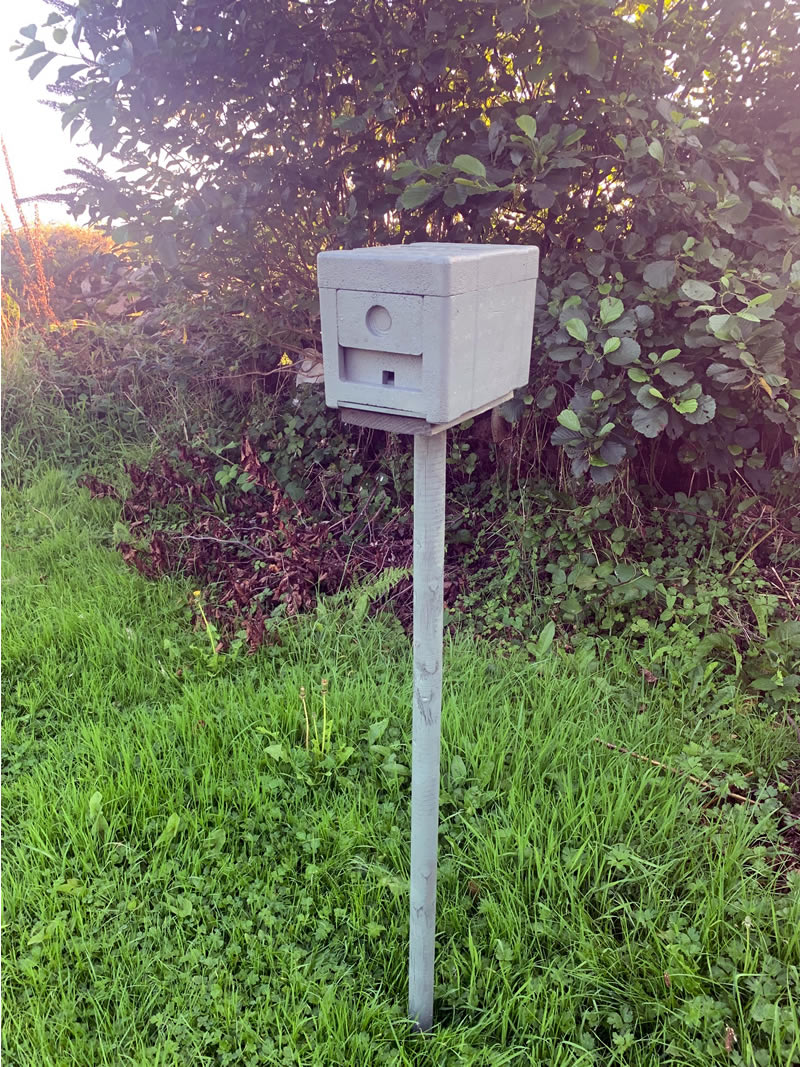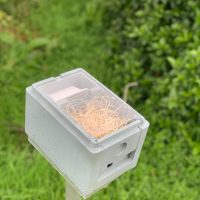 Solitary bees and Bumble Bee sanctuary
There are 77 species of solitary bees and 20 bumble bees in Ireland and we need to help them as well as they are in decline. So we developed this box for ourselves initially and we were successful in giving homes to both solitary bees and Bumble bees.
Bumble bees are better pollinators than honeybees and they are sadly in decline.
They use these boxes to breed from and lay eggs.